Musée d'Huez et de l'Oisans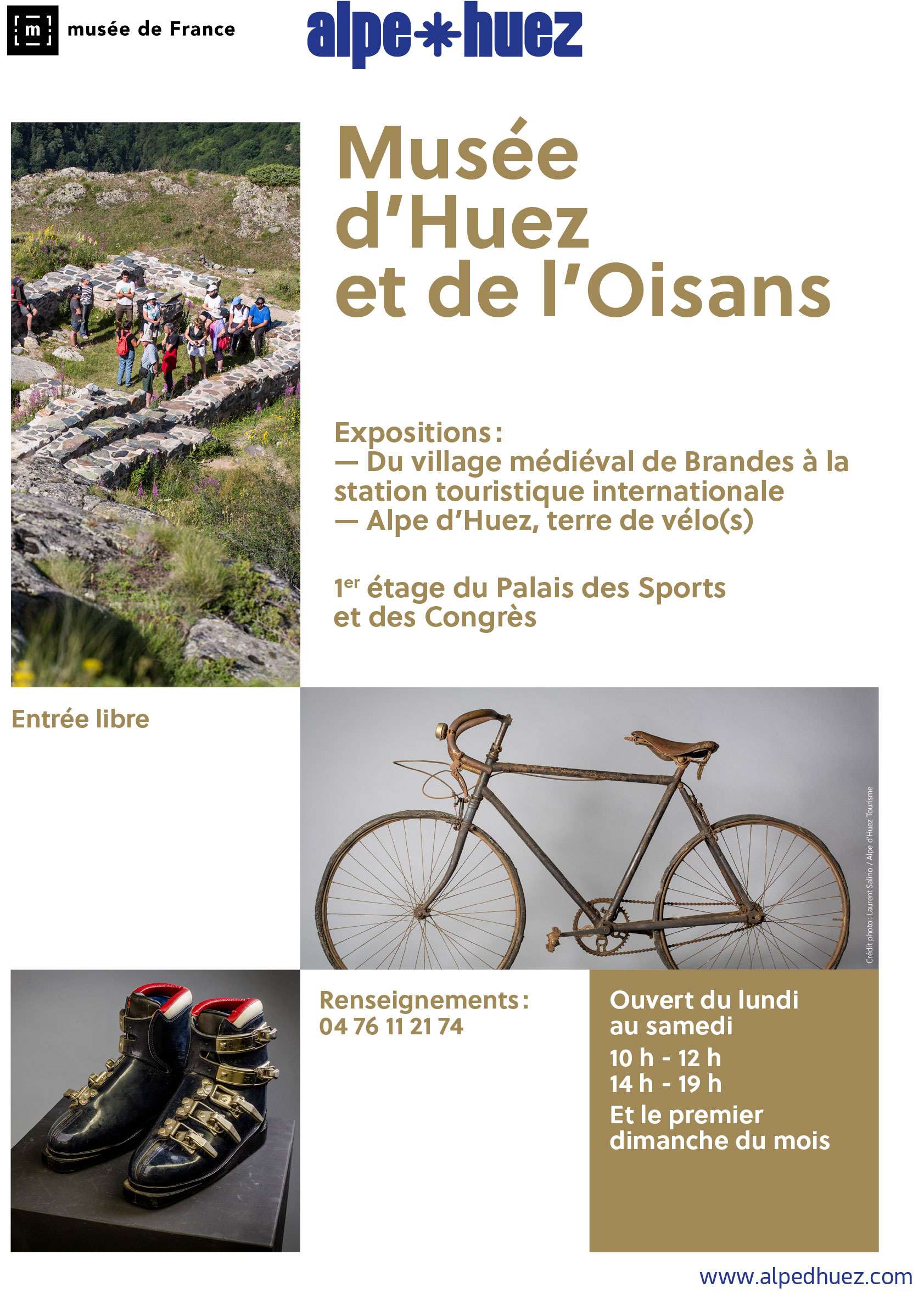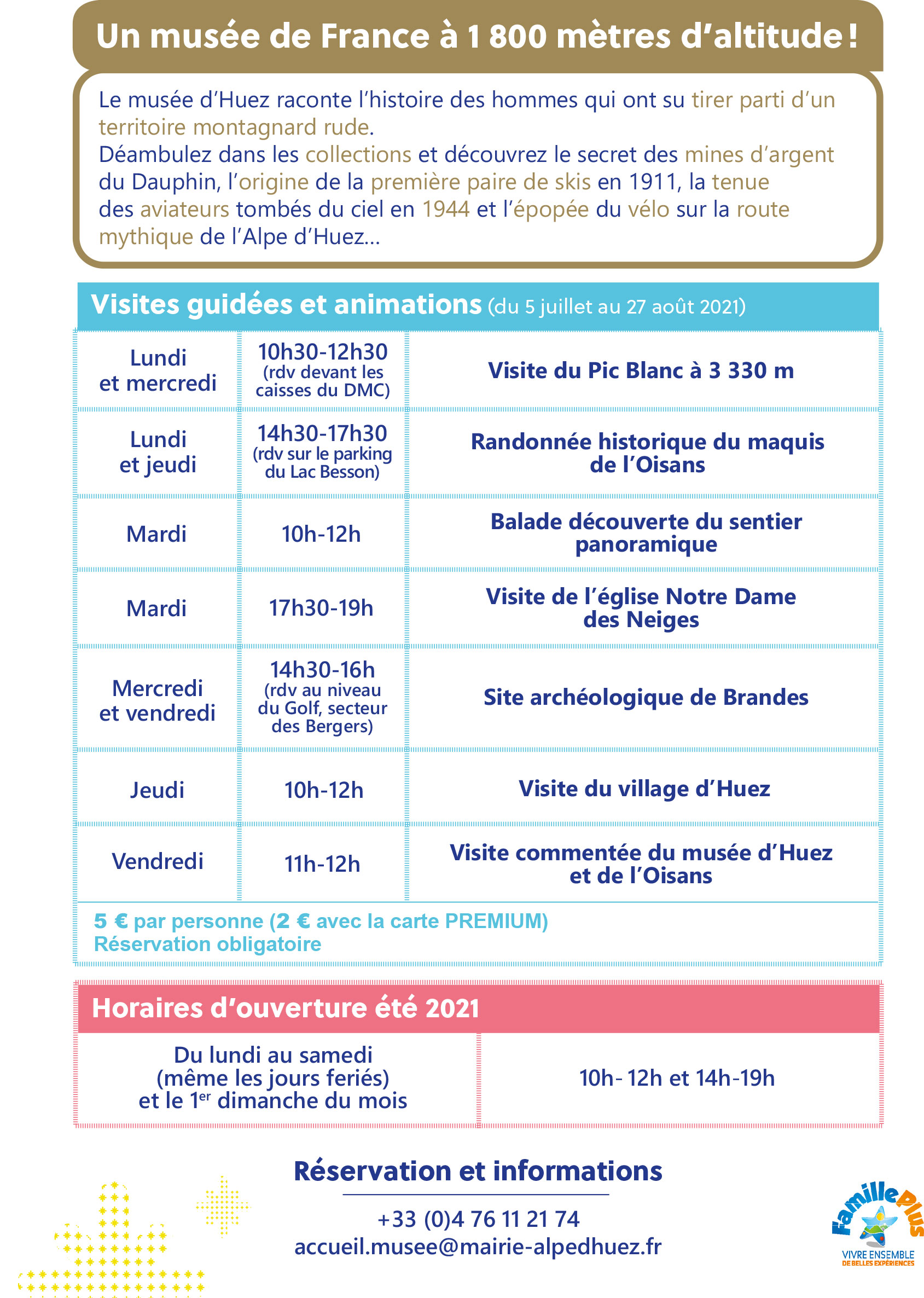 Description
Explore Huez and Oisans through the museum's collections.
Several historical periods are presented: from the medieval village of Brandes, passing through the history of the Oisans maquis and the transformation of the village of Huez and its pastures into an international tourist resort.

Located in the heart of the resort, the Huez and Oisans museum, a real open book on the history of men and their environment, traces the life of miners who, from the 12th to the 14th century , exploited a silver mine and established a permanent village at 1,800 meters above sea level (where the archaeological excavations of Brandes are located today). Throughout the museography, daily life in the Middle Ages in the Oisans massif is exposed to visitors ...
Continuing their journey, they discover the exhibition "The summer of 1944 in Oisans", facts of war and resistance which evokes the episode of the withdrawal of the hospital from the maquis de l'Oisans to Alpe d'Huez.
The exhibition "There will be sport", meanwhile, retraces the transformation of the Huez mountain pastures into a tourist resort, with the arrival of the first skiers in 1936, the date of installation of the Éclose ski lift. , developed by Jean Pomagalski.
The development of the internationally renowned resort has continued since then, closely linked to sports, whether winter or summer, with the Tour de France, which was hosted for the first time in Alpe d'Huez in 1952.
Contacts
Palais des Sports et des Congrès
38750 Alpe d'Huez

Telephone : 04 76 11 21 74
e-mail :
accueil.musee@mairie-alpedhuez.fr
Prices
Free entry.
Age
From 5 years old
Openings
From 20/06 to 27/08/2022
Opening hours on Monday, Tuesday, Wednesday, Thursday, Friday and Saturday between 10 am and 12 pm and between 2 pm and 7 pm.
On demand.
Equipments
Exhibition space
Media library
Services on site
Guided individual tours
Unguided group tours
Guided group tours
Educational visits
Guided tours
Unguided individual tours
Language(s) spoken
Information in