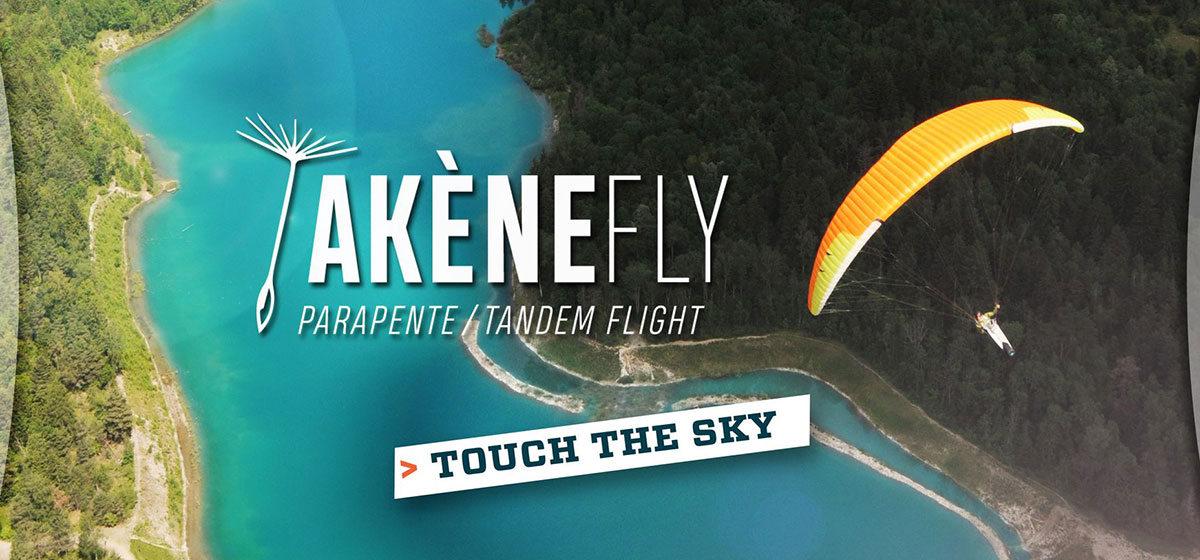 Description
Fly away, it's easy! Akène Fly offers paragliding flights from Alpe d'Huez. Fly over the Bourg d'Oisans tandem paragliding with the team of Akène Fly for your first flight!
Paragliding flights from Alpe d'Huez to Bourg d'Oisans.
Activity setting : In the air.
Type of clientele : All public.
Supervised by state-certified instructors.
Contacts

38750 Alpe d'Huez

Telephone : 06 22 51 00 79
e-mail :
info@akenefly.fr
Website :
http://akenefly.fr/
Prices
Starting from 50 €
Group rate from 10 people.
Age
From 7 to 77 years old
Openings
All year round.
Mean(s) of payment
Language(s) spoken