Névada Sports (Etendard)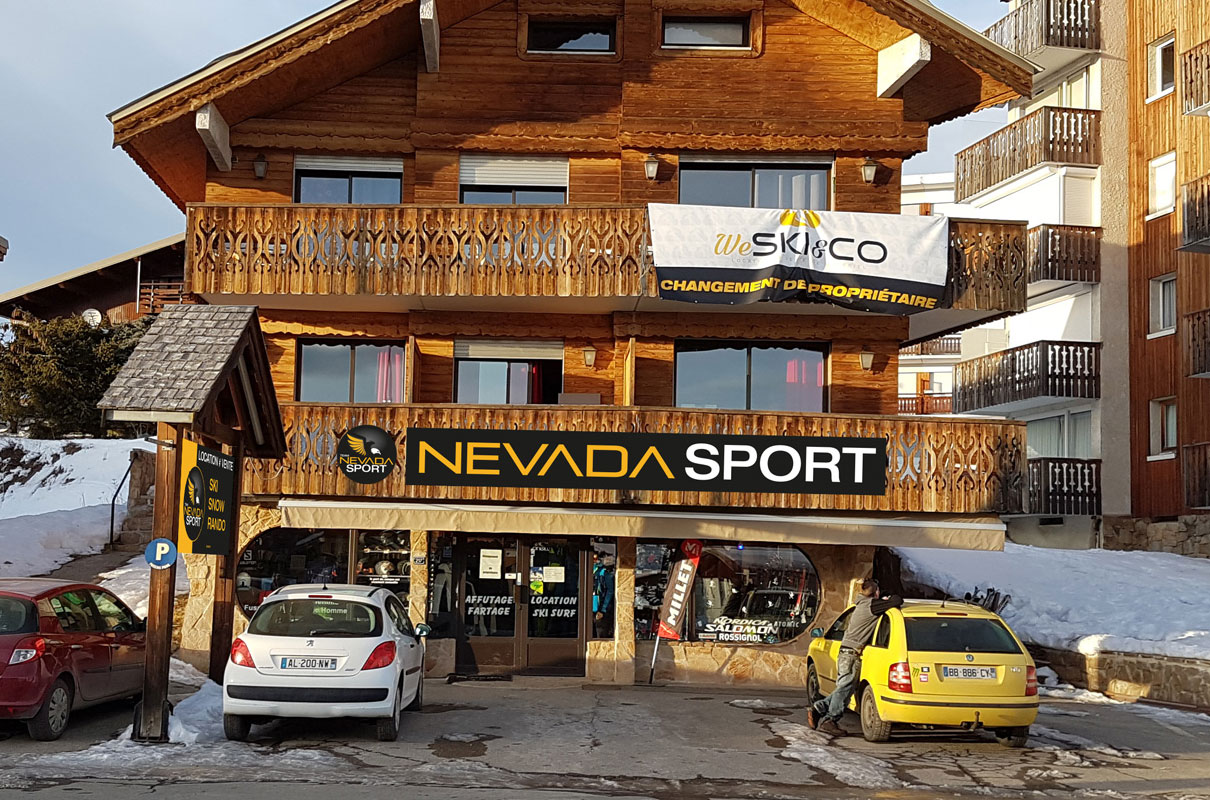 Description
We offer you the best sports brands. Whether for winter sports or for your stay in Alpe d'Huez this summer, our team advises and offers a service that come up to your expectations.
Family Plus : shoes from 24 (ski) and 31 (snowboard), baby carrier, baby sled.
Contacts
217 avenue de l'Étendard
38750 Alpe d'Huez

Website :
https://www.nevada-sports.com/fr
Website :
https://location-ski-alpe-d-huez.notresphere.com/
Openings
From 03/12/2022 to 16/04/2023.
Services on site
Wi-fi
Downhill ski hire
Snowshoe rental
Racing cycle hire
Toboggan rental
Repair kit
Snowboard rental
Battery assisted bike rental
Battery assisted mountain bike rental
Sale alpine ski
Mean(s) of payment
Language(s) spoken