Mr Fly Circus
On 14/02/23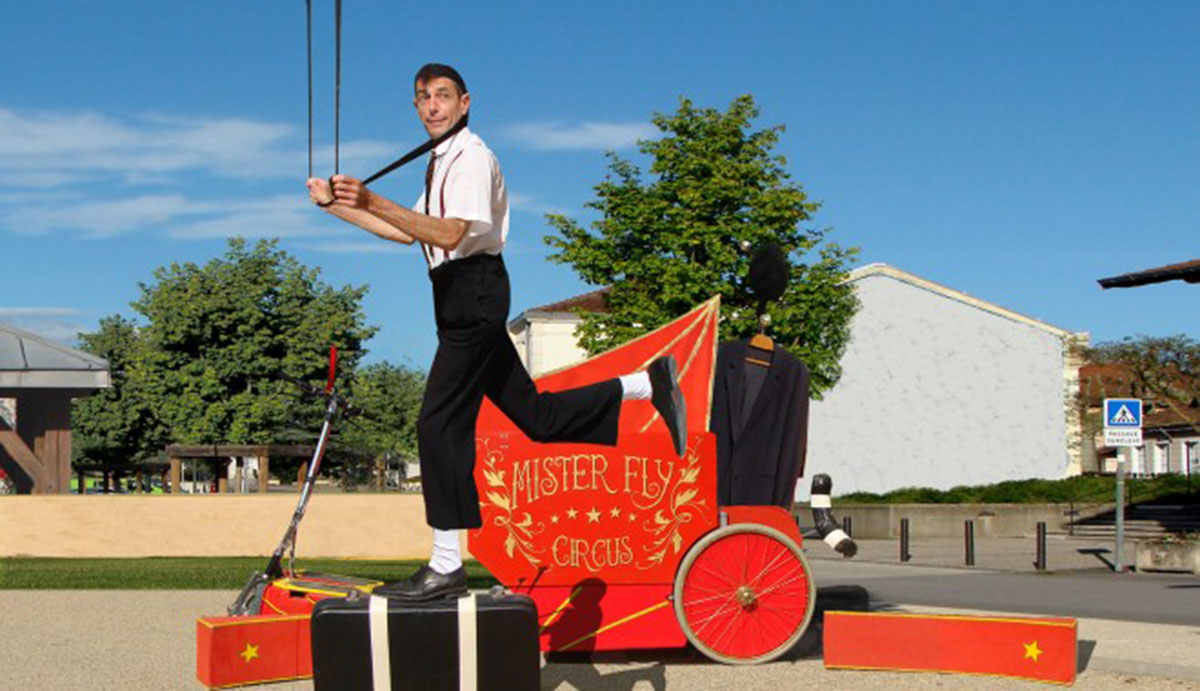 Description
Naive and borrowed, straight out of a cartoon, this dancing juggler speaks the universal language of the body. Nothing is normal in the land of Mr Fly: reality and seriousness are constantly doubled by the unexpected!
It takes us on a burlesque journey punctuated with offbeat images, animated by a wacky and melodious soundscape. The accuracy of the knacks is extraordinary, illustrated by the diversion of objects and the inventiveness of this juggler, above all a player!

When his puppet speaks, the mime becomes a ventriloquist. When she juggles it is played.