On 02/08/22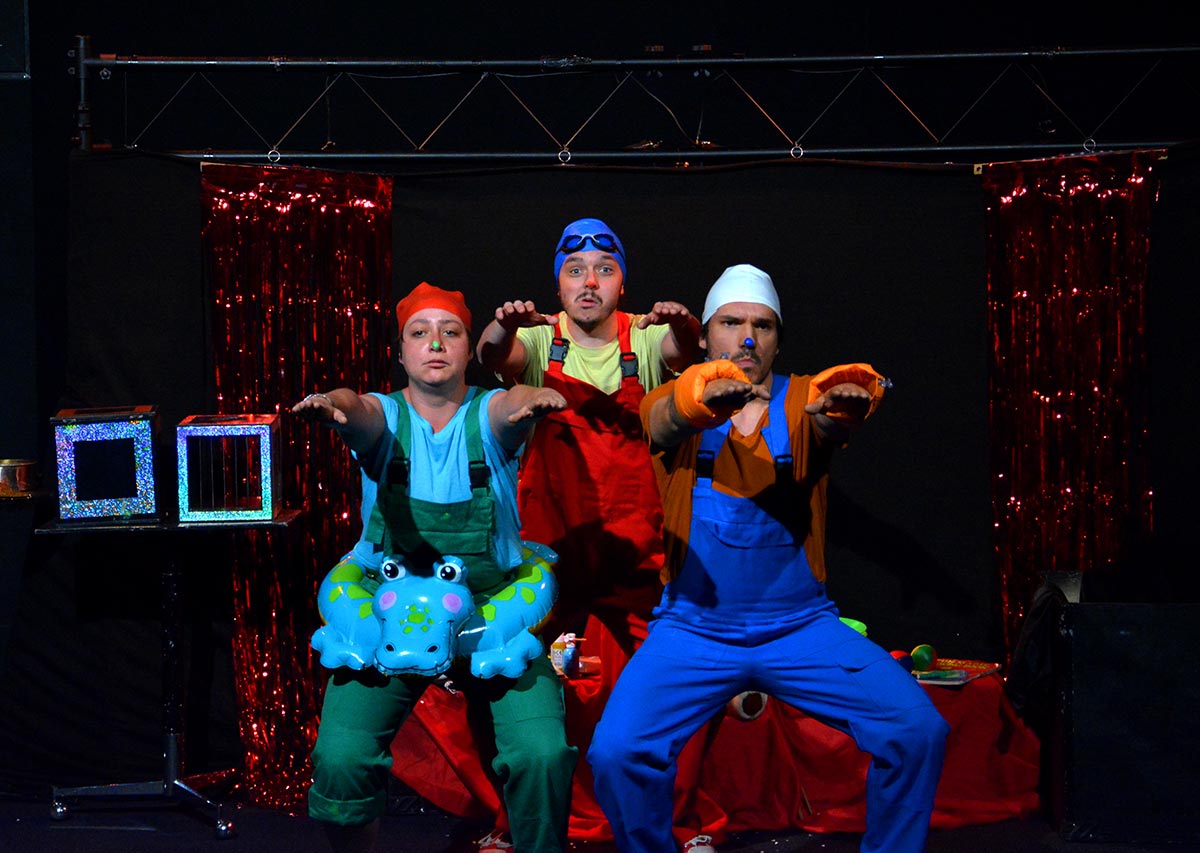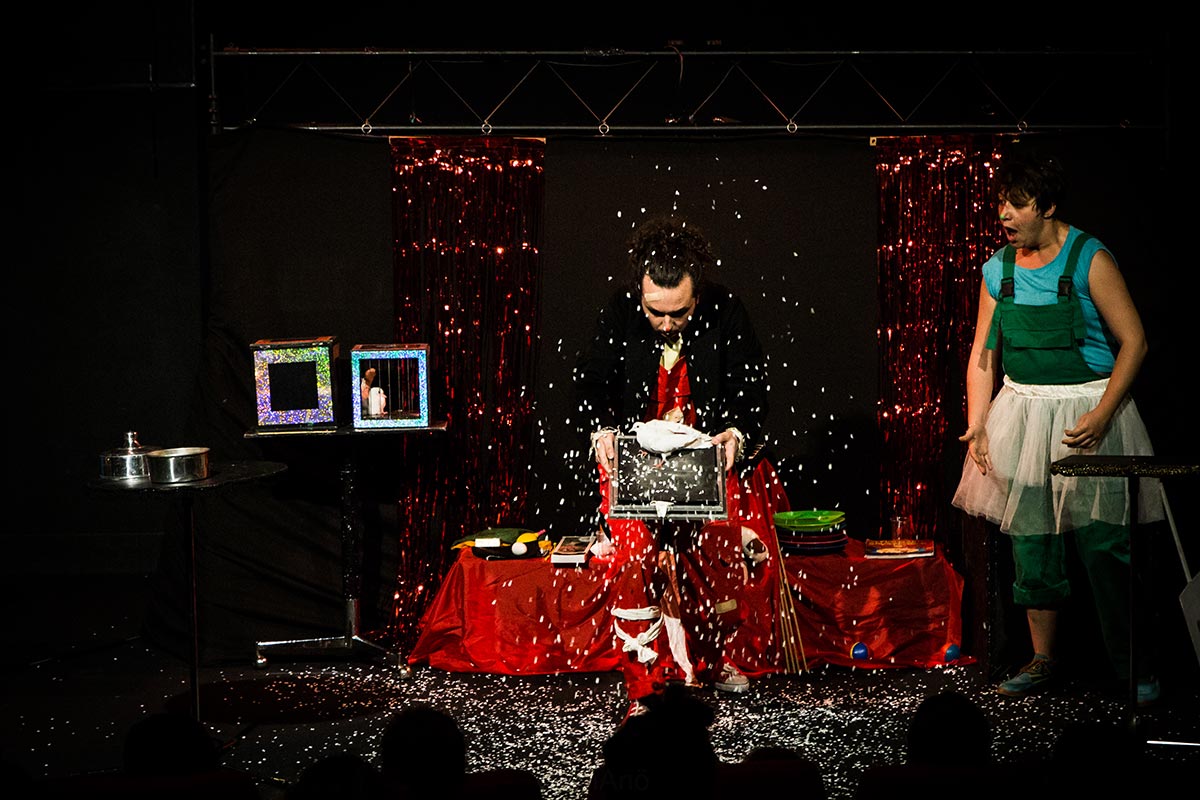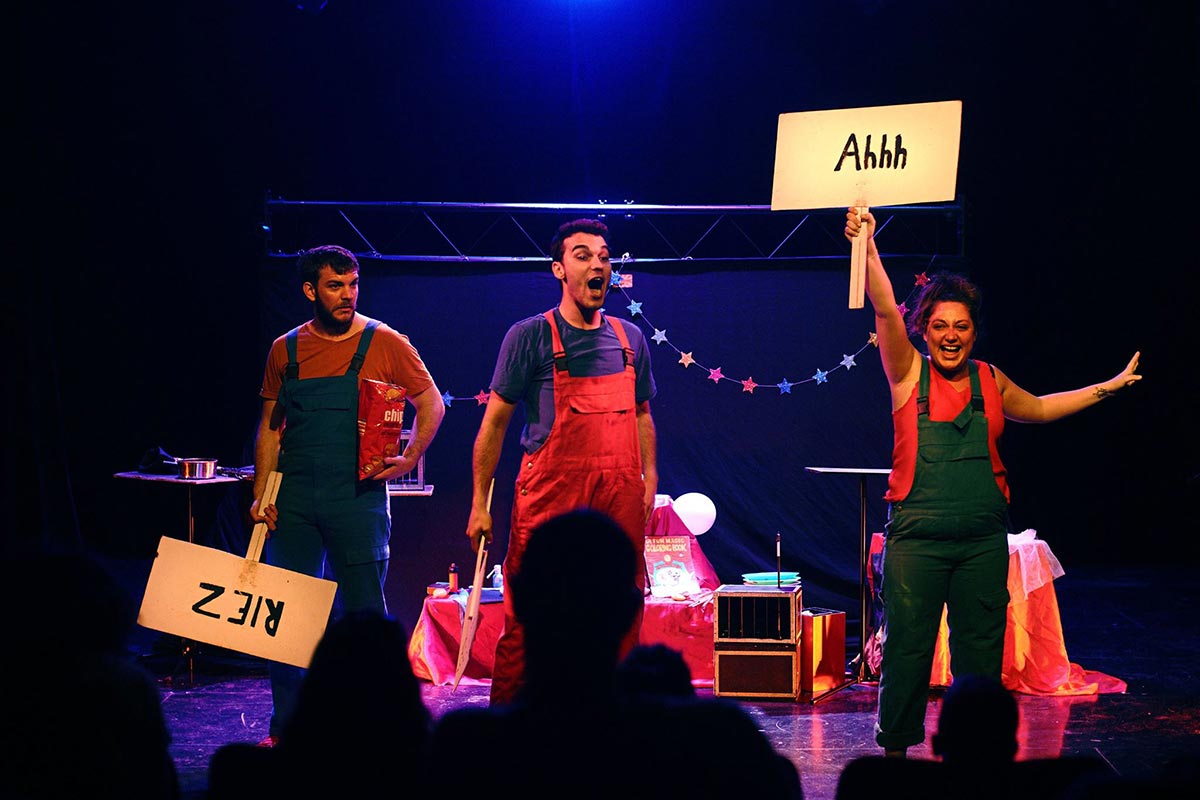 Description
WHAT A CIRCUS!
With: Thomas Giraud or Milan Filloque, Manon Gauthier or Céline Aquin, Yvan Lecomte or Paul Valy

Three machinists will have to replace the circus artists...
Michel, Michel and Michelle set up the sets, props and sound for the show. But very quickly, they realize that they forgot to call the artists. They will have to replace them at short notice with the help of the children. Acrobatics, juggling, magic, ventriloquism, balloon sculpture and music, all the circus acts are reviewed.