On 07/04/23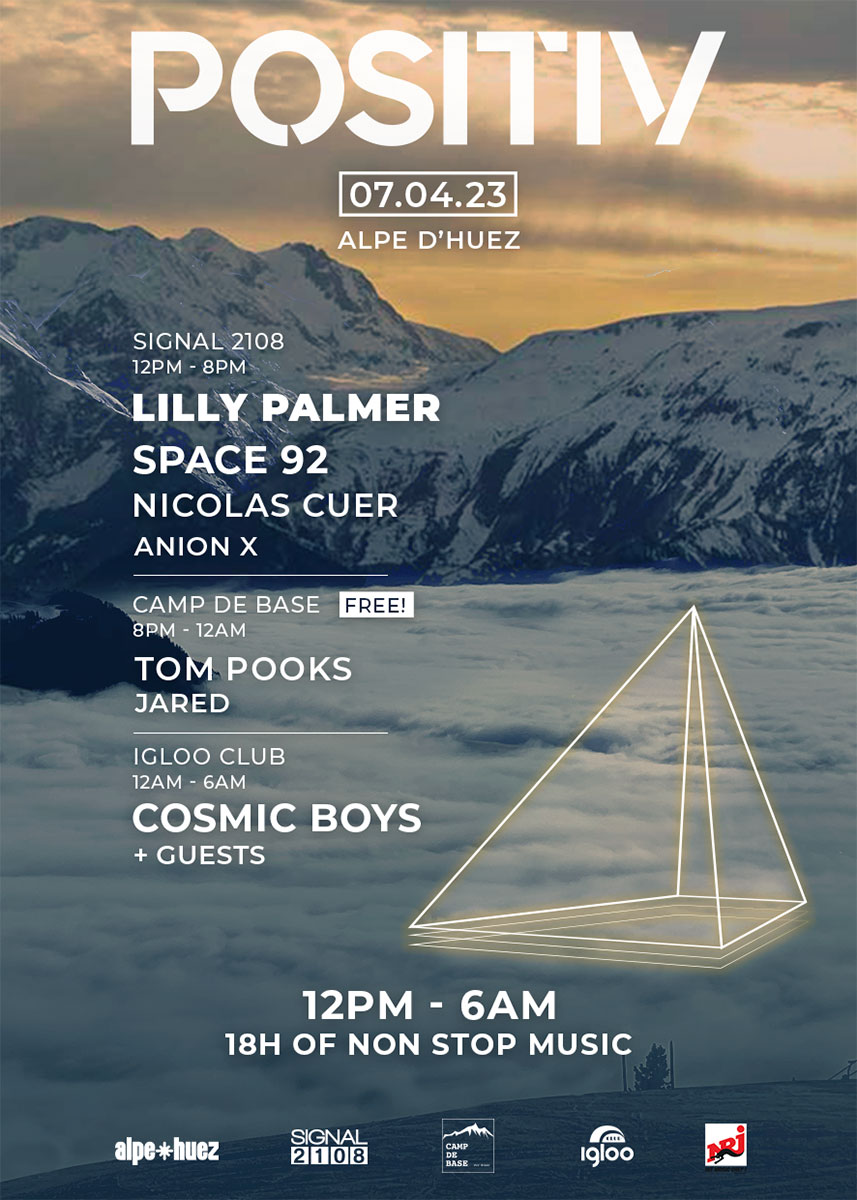 Description
The POSITIV Winter returns to Signal 2108, on April 7, 2023, in Alpe d'Huez, come and live a unique and privileged experience at the top of the mountain, in a breathtaking setting!
12:00 p.m. - 8:00 p.m. at Signal 2108: Lilly Palmer, Space 92, Nicolas Cuer, Anion X.
8:00 p.m. - 12:00 a.m. at Base Camp (free entry): Tom Pooks, Jared.
00h00 - 06h00 After at the Igloo: Cosmic Boys + Guest...