Open doors of the archaeological site of Brandes
On 13/08/22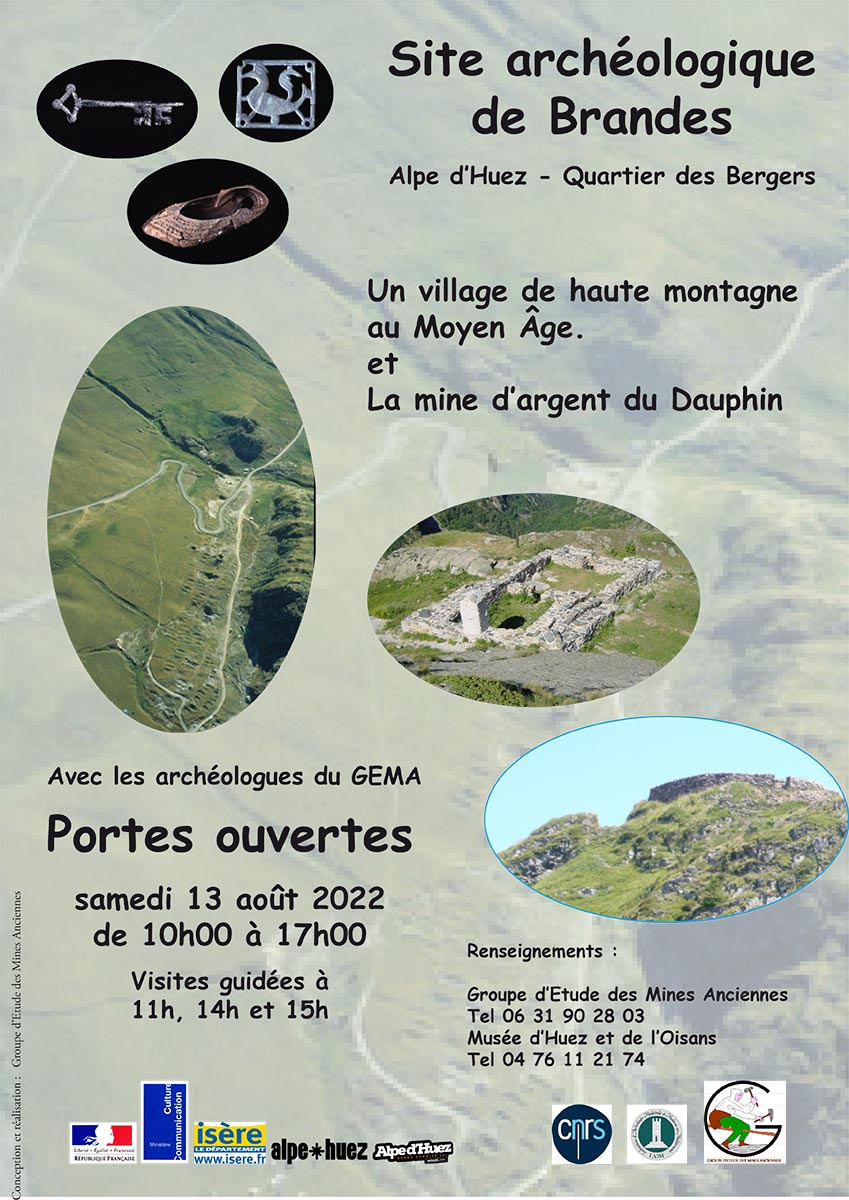 Description
A high mountain village in the Middle Ages and the Dauphin silver mine With GEMA archaeologists.
Guided tours at 11 a.m., 2 p.m. and 3 p.m.
It was the lord of Dauphiné, the Dauphin, who partly owned this mineral exploitation for the making of his silver coins. The site of Brandes was exploited from around 1180 to 1339. The community, open to the surrounding regions (as evidenced by the coins found on the site from Vienne, Lyon, Provence, Burgundy etc.;) numbered around 200 individuals , women and children included. The archaeological site was classified as a "Historic Monument" in 1993. The Groupement d'Etude des Mines Anciennes (GEMA) carries out visits for the public during events and promotes this unique ensemble historically and scientifically. This visit to the site may be followed by a visit to the museum of Huez and Oisans where the major pieces from the archaeological excavations that have been taking place since 1977 are kept.

Information :
Ancient Mines Study Group
Phone 06 31 90 28 03
Museum of Huez and Oisans
Phone 04 76 11 21 74
Contacts
Site archéologique de Brandes

38750 Alpe d'Huez

Telephone : 06 31 90 28 03
Telephone : 04 76 11 21 74
Website :
https://www.alpedhuez.com
Prices
Free of charge.
Openings
Saturday 13 August 2022 between 10 am and 5 pm.
Guided tours at 11 a.m., 2 p.m. and 3 p.m.
Services on site
Language(s) spoken
Information in