L'Étape du Tour de France 2022
On 10/07/22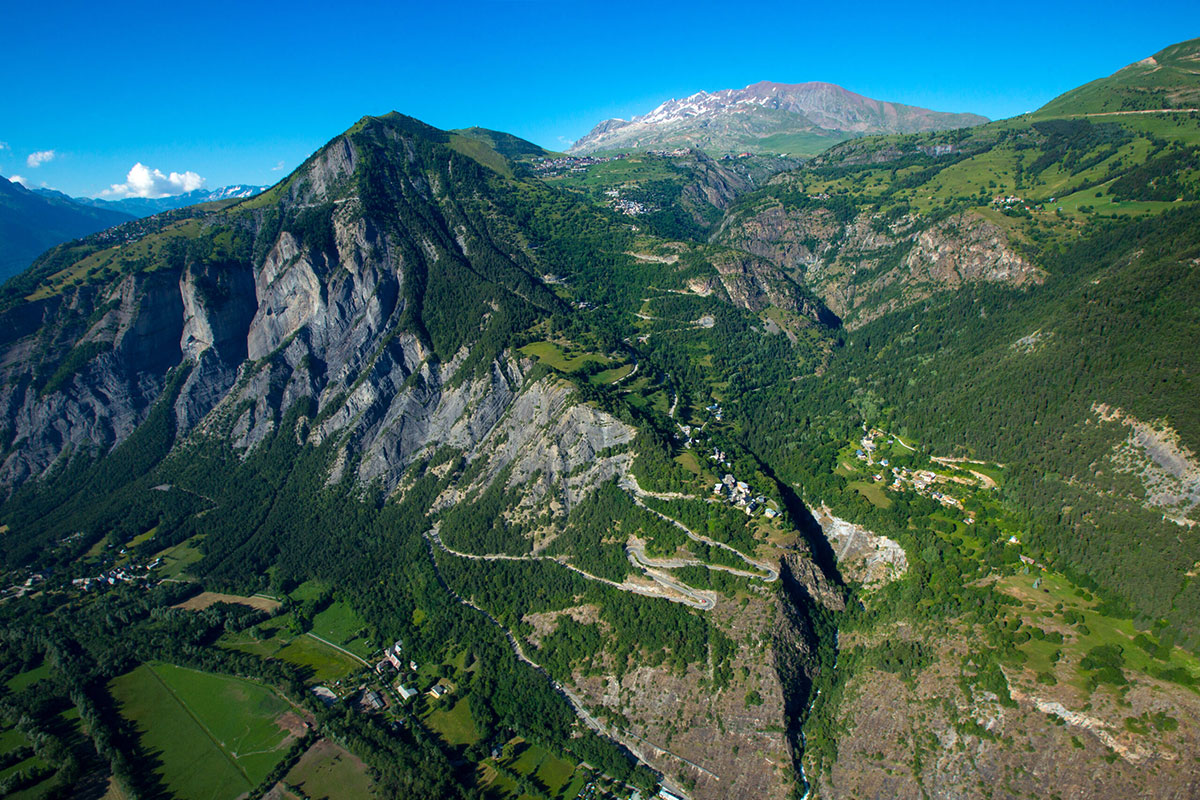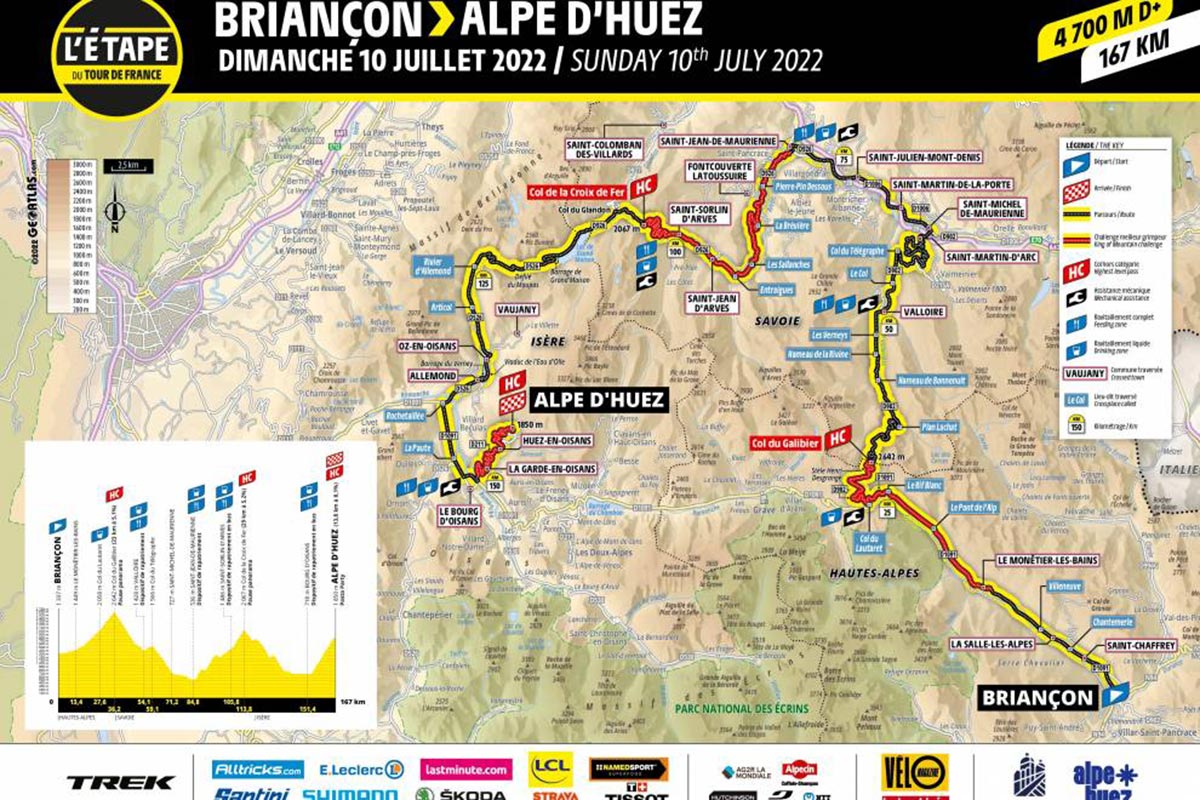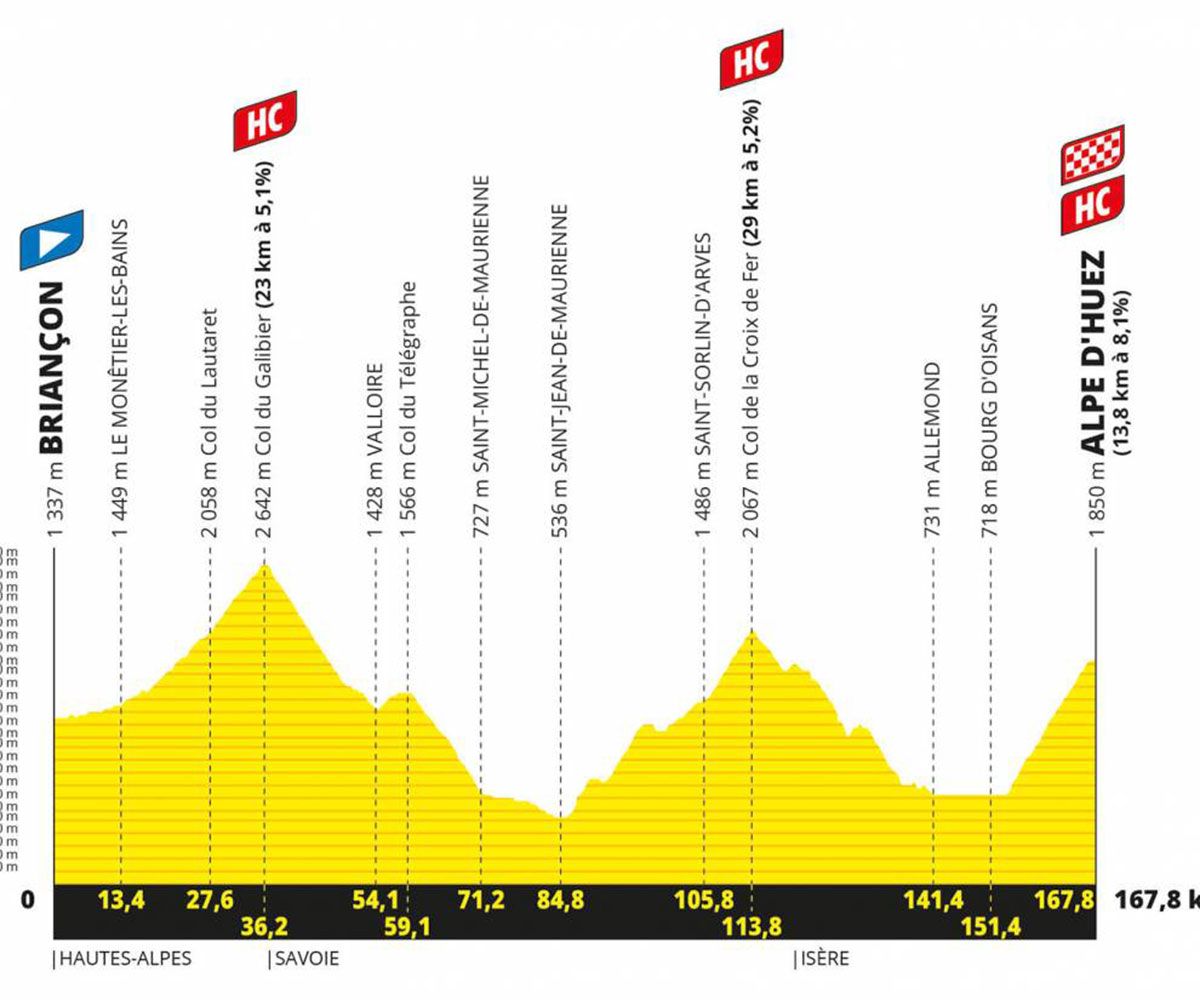 Description
The Stage of the Tour 2022? Briançon – Alpe d'Huez!
It is the absolute fantasy of the amateur cyclist: to run the mythical "Etape du Tour".
Passionate cyclists, athletes of all disciplines and all levels, there are thousands of them setting off each year on the stage dedicated to them. And in 2022, it promises to be full-bodied, like this 109th edition of the Tour de France!
After a blank year, the famous "Step of the Tour" will be back on July 10, 2022. Created in 1993, this event is reserved for cycling enthusiasts from all over the world. A unique chance to put yourself in the shoes of a professional runner and enjoy the roads of the Great Loop in real conditions, in other words at a rather high level. We understand the impatience of the candidates for the 2022 edition, especially since from one year to the next, the pleasures vary.
The 30th edition of the Stage of the Tour de France will be held on July 10, 2022 on the route of the 12th stage of the Tour de France, between Briançon and Alpe d'Huez. That is 170 km of road with 4,700 meters of cumulative elevation gain, including nothing less than the ascents of the Galibier and Croix de Fer passes. "For the fourth arrival of the cyclosportive in Alpe d'Huez", specify the organizers, "this is an expedition rich in historical symbols, the route taking up that of the Briançon-Alpe d'Huez of 1986, when Bernard Hinault won the last stage of his career in the Tour de France. »

Roads closed Sunday July 10:

Briancon/Alpe d'Huez

D526 closed between the D526/D43a intersection (Vaujany access crossroads) and the Col de la Croix de Fer in both directions from 9:30 a.m. to 5:45 p.m.

D526 closed in both directions from 10 a.m. to 6 p.m. between Rochetaillée and the access crossroads to Vaujany (intersection D526/D43a)

D1091 closed in both directions between Rochetaillée and Le Bourg d'Oisans south roundabout from 10:30 a.m. to 6:30 p.m.

D211 (ascent to Alpe d'Huez) closed in both directions from 10:30 a.m. to 8:30 p.m.